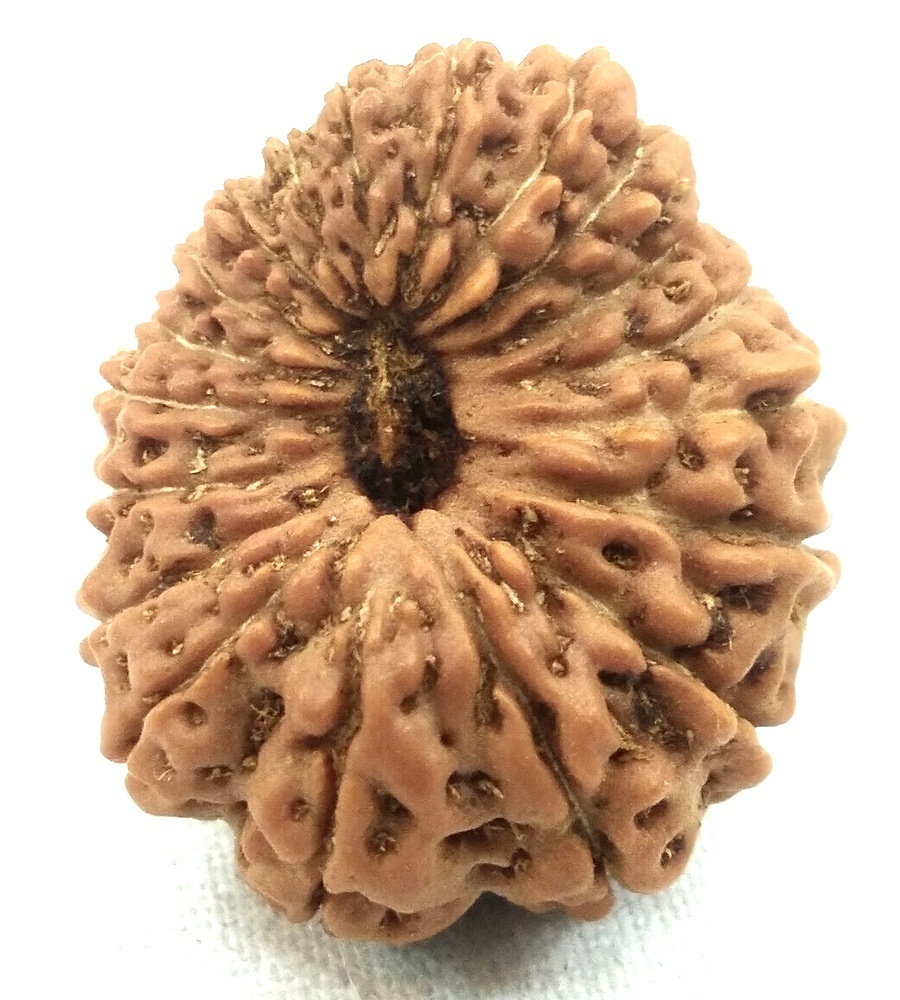 Collector 19 Mukhi Rudraksha
Nineteen Face Rudraksha – Java

Dimension  : 19 mm – 20 mm
Description
Product Name : Collector 19 Mukhi Rudraksha / Nineteen Face Rudraksha
Origin : Java / Indonesia
Dimension : 19.23 mm * 17.02 mm * 13.86 mm
Description :
19 Mukhi Rudraksh is a very rare rudraksha ruled by lord narayana the supreme of all gods . The wearer never has lack of any thing in life . 19 Mukhi Rudraksha gives immense wealth , success in business, abundance in all spheres & good health . Nineteen Mukhi Rudraksha removes obstacles in job / business / education & removes planetary afflictions . The wearer attracts perfect life partner .
Benefit's :
Nineteen faced rudrakha bead is blessed by lordess laxmi and lord Narayana . 19 mukhi also represents lord ganesh, lord shiva and lordess parvati. It gives the wearer prosperity, health, recognition and financial gains. Worshiping it or wearing gives victory of true and knowledge over ignorance and demon activity.
Symbol Of : Lord Narayana
Ruling Planet: Mercury
Recommended for:Immense Wealth & Success in all Spheres .
Mantra :
" OM VAM VISHNAVE SHEERSHAYANE SWAHA" (Beeja Mantra)
"Om Hreem Hoom Namah " (Wearing Mantra )
Rituals for wearing 19 Faced Rudraksha / How To Wear Nineteen Mukhi Rudraksha :
Nineteen faced Rudraksha should be capped in gold / silver/panchdhatu or stringed in red thread and wear in neck or be kept on the worshipping place after chanting the mantra.
Day for wearing : Monday