Sold Out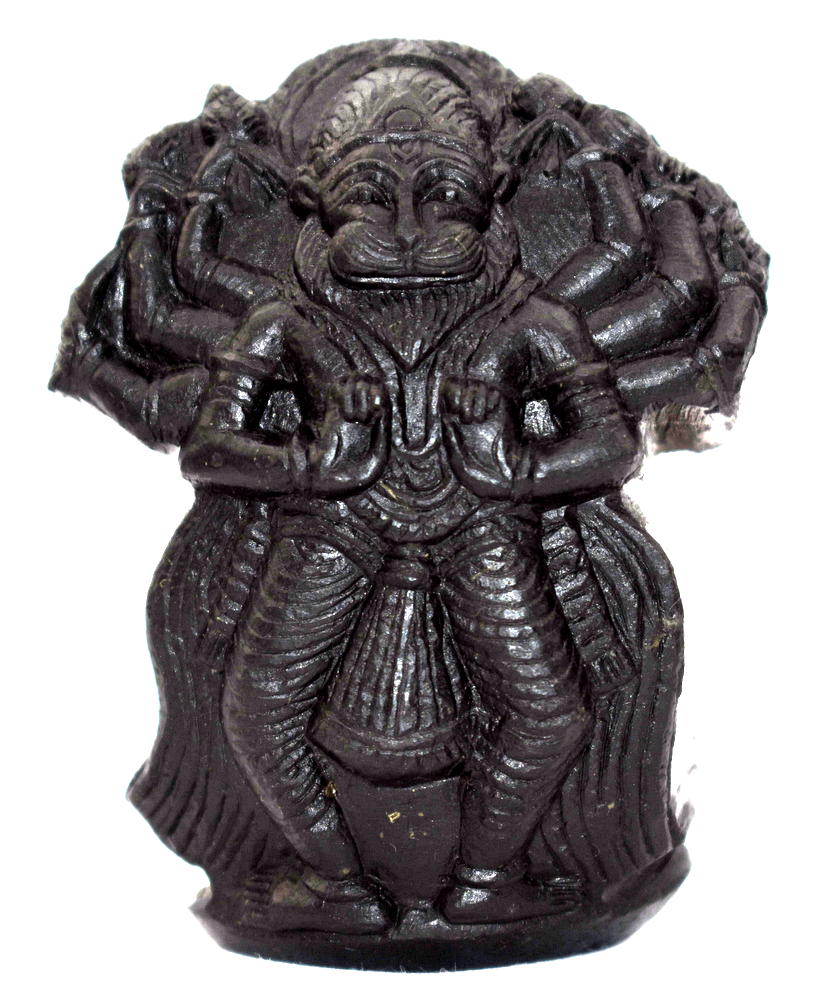 Narsimha Idol / Sthanu Narasimha On Golden Sudarshan Shaligram
Sthanu Narasimha / Anaghastra Narasimha Murti

Lord Narasimha , who can never be wounded by any weapons

Out of stock
Description
Product Name : Narsimha Idol / Sthanu Narasimha On Golden Sudarshan Shaligram

Dimension : 3.50 inches (height) * 2 inches (width)
Weight : 188 gm
Design :  Beautiful Narasimha Carved on sudershan shaligram having 8 hands holding Shankh , chakra , Padma , Mace , Sword  standing in Tribhanga pose having bent knees , ready to leap.

Description :
Sthanu Narasimha is a very rare form of the Narasimha Avatar of Vishnu. In this form the Narasimha murti comes out of a pillar. The front right hand is held in the abhaya mudra pose.
Lords name as Narasimha,also spelt Nrusimha, Narasingh, Narsingh and Narasingha is an avatar of the Lord Vishnu.
Narasimha is often visualised as half-man/half-lion, having a human-like torso and lower body, with a lion-like face and claws.Narasimha is known primarily as the 'Great Protector' who specifically defends and protects his devotees in times of need.
Narasimha indicates God's omnipresence and the lesson is that God is everywhere.
Narasimha demonstrates God's willingness and ability to come to the aid of His devotees, no matter how difficult or impossible the circumstances may appear to be.
Narayana had taken the form of the Man-Lion in order to end the tyranny of Hiranyakasipu, and bless his God-devoted son Prahlaada Narsimha, One who splits as under; destroys. In the man-lion form, Narasimha, Lord Vishnu appears to tear open and kill Hiranyakasipu.