Sold Out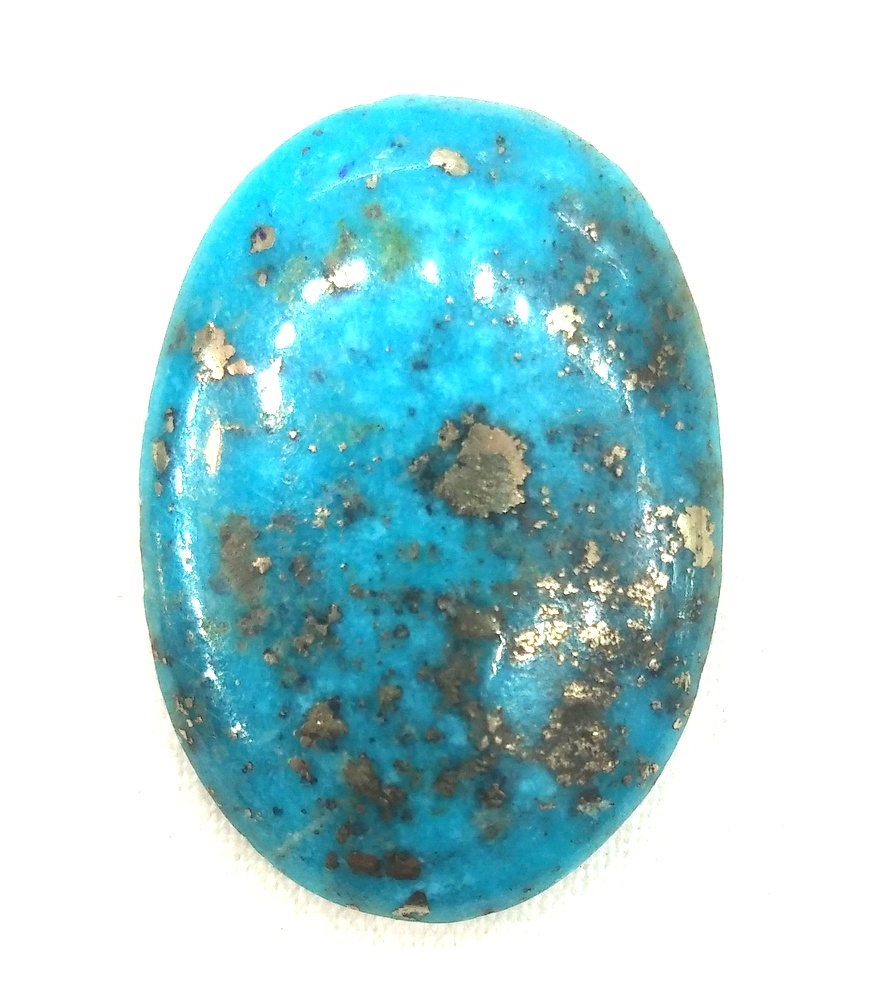 Turquoise – 18.940 carats
Out of stock
Description
Product Name : Turquoise – 18.940 Carats 
Origin : Iran
Weight : 18.940 Carats
Description :
Turquoise stone is a greenish-blue or sky-blue colour Gemstone. It is a stone of well being with protective properties that help to ward off the negative energy. The turquoise stone is composed of a copper-aluminium hydrous phosphate. Name Turquoise derived from the word Turkish & Turkish traders were one of the first who introduces this stone to other parts of the world.
Spiritual Meaning of Turquoise
The colour of Turquoise stone (greenish-blue or sky-blue colour) is associated with the meanings of refreshing, calming, feminine, sophisticated, wisdom, energy, serenity, creativity, emotional balance, wholeness, good luck, friendship, spiritual grounding, love, tranquillity, joy, intuition, patience, and loyalty. This gemstone is a symbol of friendship that creating harmonious vibes between the wearer & others.
Benefits of Turquoise Gemstone
The Turquoise Gemstone may be worn by anyone to gain its properties irrespective of their horoscope. Here are the following benefits & healing properties are listed below:
-Those who fear to speak in public may wear it as it enhances communication skills, creativity & expressions.
-It strengthens the immune system.
-It helps drive out the fears of speaking in public.
-It is believed to cure throat problems & re-energizes throat chakra.