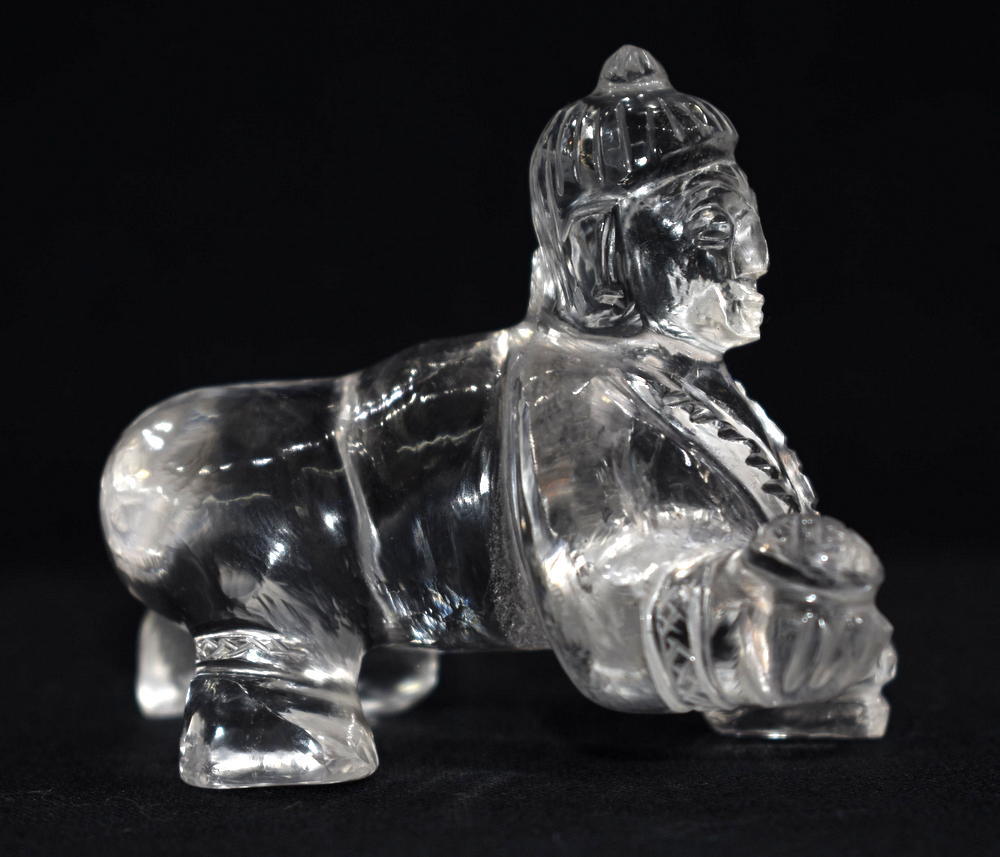 Bala Krishna / Laddo Krishna In Sphatik – 80 gms
Beautiful Bala Krishna Made in Natural Quartz Crystal – Lab Certified
Description
Product Name : Bala Krishna / Ladoo Krishna In Sphatik – 80 gms
Weight :  80 gm
Dimension : 2 inches (Height) * 2.5 inches (width)
Description :
Ladoo Krishna Idol made in 100% Natural Sphatik (Crystal) with fine detailing and finish.
One of the most widely revered and most popular of all Indian divinities, is Krishna worshipped as the eighth incarnation (avatar) of Vishnu. Krishna became the focus of a large number of devotional cults, which over the centuries have produced a wealth of religious poetry, music, painting and sculpture. His birth was announced by a star and angelic voices. It is said that Krishna returns at the end of each age to save the righteous, destroy sin, and establish goodness and holiness. He Rules Over Erotic delights, sexual pleasures, love, music, savior from sins.
This statue of krishna standing playing Flute . He solve the problems of the worshipper and bring happiness.
Ideal For:
(a) To meditate and for offering daily prayers.
(b) Beautiful Spiritual Gift
(c) Placing in home for peace and calm enviornment.