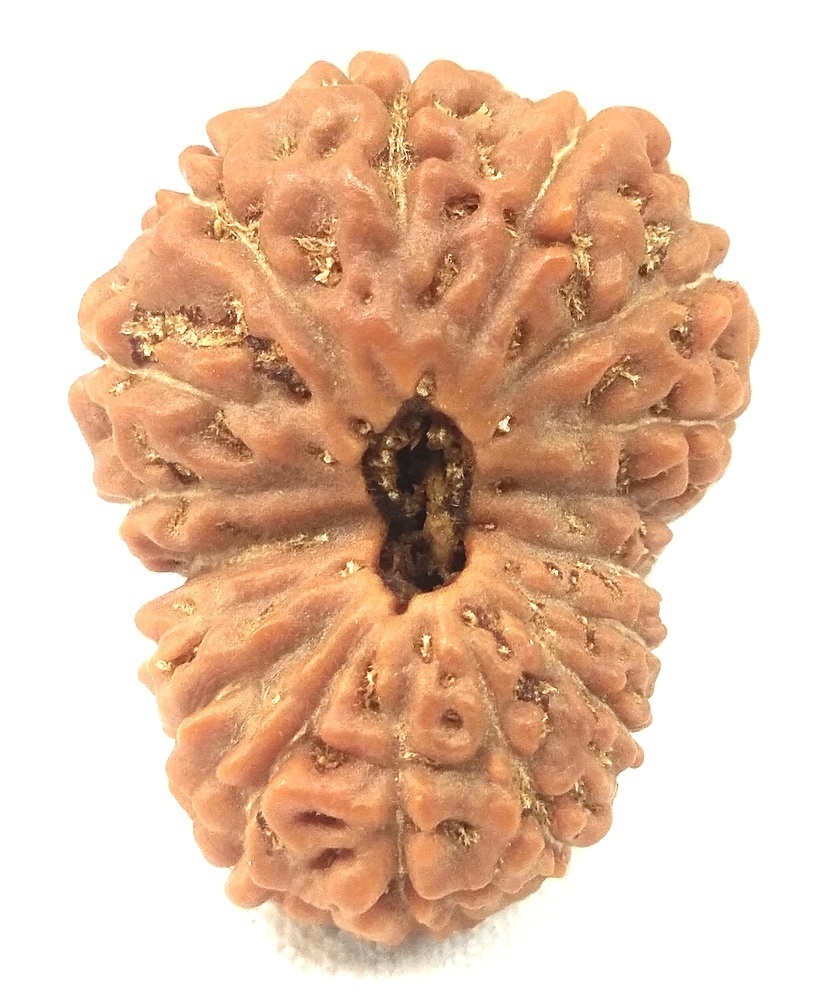 Collector 17 Mukhi Rudraksha
Collector Seventeen Face Rudraksha – Java
Size :  20 mm – 21 mm
Description
Product Name : Collector 17 Mukhi Rudraksha / Seventeen Face Rudraksha
Origin : Java / Indoneisa
Dimension : 20.14 mm*14.22 mm* 11.06 mm
Description :
17 mukhi rudraksha is ruled by katyayani devi , which is the sixth form of durga .Person who worships this form of goddess attains all the four fruits , 'dharma', 'artha','kama' & 'moksha' . 17 Mukhi Rudraksh destroys the limiting beliefs of the wearer in gradual course of time & thus destroy's past karma . Wearer becomes a jivan mukta , a liberated person while still alive . He or she will obtain the 8 great paranormal powers ( siddhies) & the 32 minor paranormal powers . 17 Faced Rudraksha controls the superior intution , telepathic capacities , self – control , mental understanding through intellectual identification & creative intelligence .
The Seventeen faced Rudraksha also represents Lord Vishvakarma the builder of this materialistic world. The wearer of this Rudraksha bead is blessed with success, increased memory, awakened kundalini and wealth. . The 17 mukhi rudraksha is also said to remove all sins done in the life time and provide liberation in the end.
Benefit's :
Seventeen Mukhi Rudraksha is very beneficial for project leaders , business man , political leadres & people desiring growth in carrer . This Rudraksha blesses wearer with immense power of creation of wealth & divine magnetism .It gives fulfillment of all desires related to getting a life partner , good luck & prosperity
Symbol Of: Katyayani devi & Lord Vishvakarma
Ruling Planet : Saturn
Recommended For: Superior Intution , Creative Intelligence , Power of Commanding Wealth , Magnetism.
Mantra :
"Om Kama Kam Katyayani Swaha " (Beeja Mantra )
"Om Hreem Hum Hum Namah" (Wearing Mantra )
Rituals for wearing 17 Faced Rudraksha / How To Wear Seventeen Mukhi Rudraksha :
Seventeen faced Rudraksha should be capped in gold / silver/panchdhatu or stringed in red thread and wear in neck or be kept on the worshipping place after chanting the mantra.
Day for wearing : Monday or Saturday