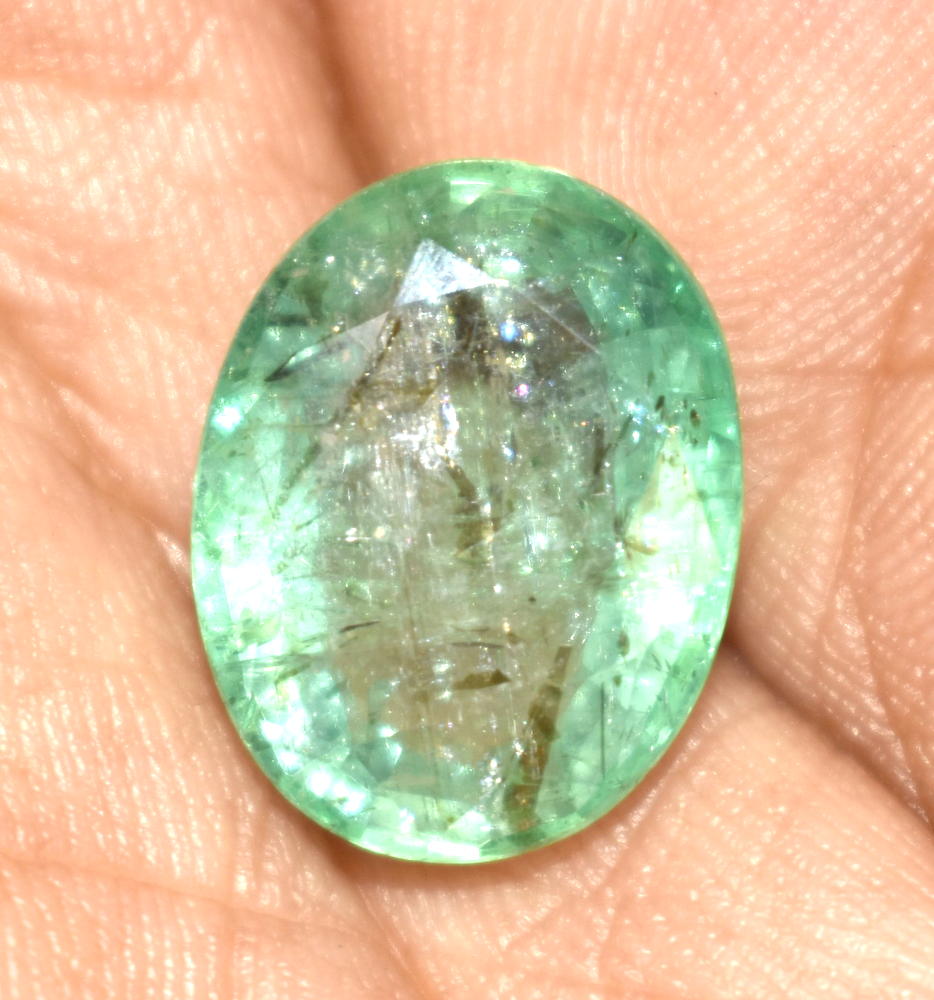 Emerald Zambian – 8.33 carats
Zambian Emerald – Lab Certified

Weight : 8.33 ct

Description
Product Name : Emerald – 8.33 carats
Weight : 8.33 Carats
Origin : Zambian
Emerald (Panna) is the gemstone of planet Mercury (Buddha) and is associated with learning and intellectual development. It also helps increase concentration and reduces depression.
ASTROLOGICAL IMPORTANCE:
Emerald gemstone is connected the planet Mercury which represents the qualities like sharp intelligence, humor and higher analytical skills. As the nearest planet to the Sun, it makes the native fickle and restless. Since it is called Buddha in Sanskrit meaning wit/cleverness/intelligence, the planet primarily rules intelligence, communication, speech and self-confidence. If it is in a malefic state in horoscope, the person tends to feel their intellectual faculty weaken and loses confidence.
Wearing Emerald Gemstone nullifies the negative influence of planet Mercury blessing the person self-confidence and respect from others.
HEALTH BENEFITS:
It heals the problems related to the bowel, stomach and rheumatism in elderly people.
CHAKRA BENEFITS:
Emerald is connected to Anahata Chakra, The Heart Chakra.
Vedic scriptures mention that the human body works in accordance with seven energy centres called Charkas
When the Heart Chakra is blocked, the person runs into disharmony and agonies in relationships. Emerald gemstone reenergizes the Heart Chakra and the person is blessed with compassion, forgiveness and unconditional love.