Sold Out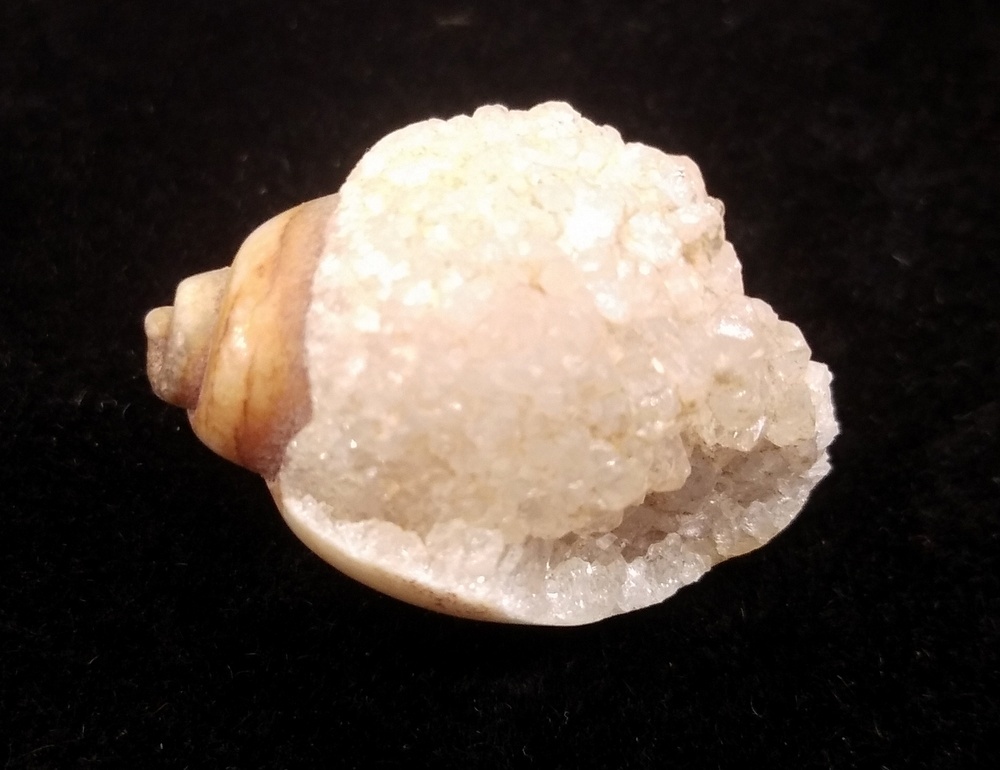 Heera Shankh
Transaprent Heera Shankh With Lot of Crystal (sphatik) Gemstone . 
Out of stock
Description
Product Name : Heera Shankh
Weight : 19.20 carats
Dimension : 21.20 mm * 15 mm * 13 mm
Description : 
This small size heera Shankh is Extremely beautiful and having glittering shining crystals , it takes the devotee to laxmi siddhi and bestows him with immense wealth , fortune and protection .  
As Heera Shankhs are rare, the presence of this auspicious Shankh invites abundance, so it can be placed anywhere like office table, desk, living room and even bed rooms, as preferred. The ideal place would always be the puja altar. It is said that Goddess Lakshmi resides in this Shankh and bestows her worshipper with immense wealth, fortune and protection. Ideally only one Shankh can be kept in one place. 
One can perform Laxmi Sadhana to enhance the effect by chanting Laxmi mantras facing east in front of this Shankh with the Black Agate (Hakeek) Rosary. This sadhana blesses with immense wealth and prosperity. To know more about the origin of Heera Shankh Click to read.
Beeja Mantra:
"Ayeim Yam Ram Shreem Yam Forum Kreem Phat "
Same Shankh as shown in the picture will be sent.
Placement : The Shankh is to be placed such that the open portion is on the top and the opening of the Shankh (where water seeps out) faces the North.