Sold Out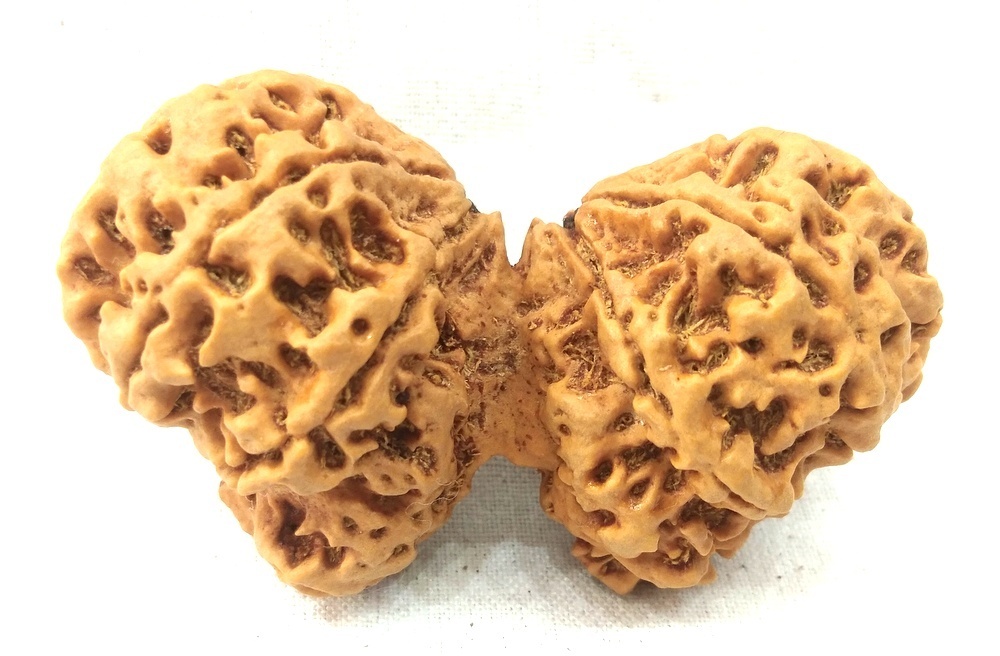 Super Collector Gauri Shankar Rudraksha – Nepal
Super Collector Gowri Shankar Rudraksha – 12 Mukhi – Nepal – Lab Certified

Dimension :  50 mm
Out of stock
Description
Product  Name : Super Collector Gauri Shankar Rudraksha – 12 Mukhi

Origin : Nepal
Dimension : 50.02 mm * 26.03 mm * 28.80 mm

Description :
This bead brings blessings from the illuminator of the universe – Lord Sun . Invokes Self Power , Self Esteem and attitude of unconditional forgiveness. Dissolves impressions of self victimization and low self worth. Helps one faces adverse lessons of planet sun. Gauri Shankar 12 mukhi connects one to energies of the mighty Sun for name, fame and power.
Two naturally joined Rudraksha called Gauri Shankar is regarded as the form of Shiva & Parvati. It is so much full of influence that it causes the development and expansion of universe due to its being the unified and identified form of the Lord Shiva and the Goddess Uma. This form becomes the cause of expansion of the universe providing fertility. It makes the husband and wife identify each other. Therefore it is regarded the best thing for peace and comfort in the family. So, it is the most preferred gift as ancient texts mention that gifting rudraksha accrues punya (good karma).
If a man worships Gauri Shankar at his worshipping place, the pain and suffering and other earthly obstacles are destroyed and the peace and pleasure of family are increased. In Puranas the bead of Gauri Shankar is regarded the best for happy family life.
It opens up the Hrit Padma chakra and aligns oneself with Universal love. Aids Dhyan and meditation. Harmonizes relationships of the wearer. Expands sphere of influence to love one and all. Attracts a suitable life partner by grace of Shiva and Shakti.
The Gauri Shankar Rudraksha is probably one that expands one's consciousness to a 360 degrees! A real blessing that bestows the boon of awareness. Awareness that makes you realize the truth of relationships: with ones you're related to, one's you work with, those who work for you, the plants and trees that you see everyday, the Bhumi that you walk on, the atma that resides in your soul. etc, etc.
It is awareness that helps to know what we lack in ourselves or to see that ones around us lack. Gauri Shankar rudraksha bestows the capacity to tolerate the lack in others, and, simultaneously, the insight to develop what is lacking in our own self. It really does help identify, not just your spouse but everything that connects with you not just on this earth but the Universe.
Represents:  Lord Shiva and Goddess Parvati
Ruling Planet: All planet

Recommended for : Peace and comfort in the family. 
Mantras :

OM Gaurishankaraya Namah
OM Namah Shivaya

Rituals for worship
Keep in altar. In mornings offer incense and chant Om Namah Shivaya.